PRACTICE MANAGEMENT
UNITY® PRACTICE MANAGEMENT

POWERFUL PRACTICE MANAGEMENT & CONVEYANCING
Unity®Practice Management is Canada's leading practice management solution with the most feature rich conveyancing workflows and integrations built in.
As a fully integrated practice management platform, Unity®Practice Management lets you manage your practice more efficiently than ever before. Legal professionals can optimize their workflows and benefit from accessing our industry-leading partner solutions and all within a completely secure online environment. Unity is continuously evolving with innovative and timesaving features to help legal professionals keep pace with the rapidly changing needs of their clients and thrive in today's highly competitive marketplace.
COMPLETE ALL ASPECTS OF THE TRANSACTION IN ONE SINGLE DESTINATION
Beginning January 6, 2024, Unity®Practice Management will become the exclusive destination to access all mortgage instructing and discharge matters that are currently available in Lender Centre (previously Assyst Real Estate). Standalone access to Lender Centre via login.assystrealestate.com will be retired on that date.
PREMIUM FEATURES AND INNOVATIONS.
Secure file sharing
Integrated digital signing and video
Opportunity tracking and reporting
Automated notifications and reminders
Mobile analytics
Staff availability management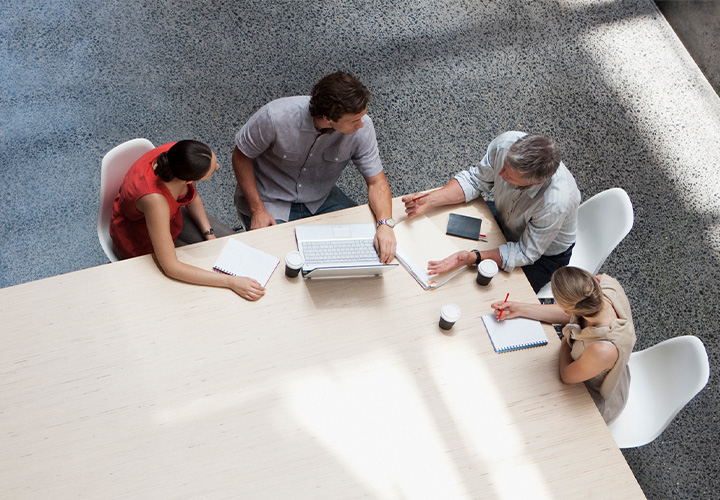 MAKE UNITY WORK HARDER FOR YOU
MAKE UNITY WORK HARDER FOR YOU
MAKE UNITY WORK HARDER FOR YOU
UnityPi is a companion app exclusively for Unity customers, available at no additional cost, helping you achieve work/life balance with on-the-go access to all the info you need to be productive outside the office.
Discover UnityPi
UnityC is the secure, timesaving, use-it-from-anywhere connection between Unity law offices, clients, other legal professionals and stakeholders. UnityC lets you serve your customers better while collaborating with other legal professionals and stakeholders securely – in the cloud.
Discover UnityC
UnityDrive lets you work on files in Unity or right on your computer. Everything is automatically updated everywhere. It's that simple. Some days it's just easier to work on matter files right on your desktop – but how do you keep track of what's what and what's where?
Discover UnityDrive
All-in-One solution for Real Estate Practice.
Unity is close to being perfect.
Wouldn't want to do it without you!
Unity is a great platform - very easy to use.
Unity is very easy to use.
START YOUR JOURNEY WITH US, SIMPLY
We can get you started quickly, easily and with minimal fuss.
UNITY BENEFITS
We've bundled all the best Unity®Practice Management features to give you more value than ever. With Unity®Practice Management, you get all these pro benefits:
Access to Unity
Canada's most powerful practice management and conveyancing platform with the largest network of industry leading integration partners.
Assyst Real Estate
For the creation, management, and electronic processing of legal and mortgage forms directly from Unity®Practice Management.
Access to esiLaw
All-in-one accounting, billing, and practice management software for Pro Premium and Enterprise subscribers, for the duration of their agreement.
Electronic Conveyancing Instructions
Received directly in your Unity®Practice Management account from an ever-growing list of Real Estate Brokerages.
No additional fees
For Custom Matters or Opportunities opened in Unity®Practice Management.
UnityDrive
Document storage and built-in file syncing to your desktop.
UnityC
Customizable client portal for the secure gathering and sharing of information with your client.
UnityPi
Mobile practice insights and management app to provide you greater productivity.
Scalable, reliable, and secure cloud computing hosted on AWS
Ensuring uninterrupted industry leading uptime and unheard of speed and efficiency to guarantee your office remains competitive and profitable.
First-class customer support
From your dedicated Senior Account Executive, Customer Success Manager, and our Customer Service Center.
Ongoing access to online help and product training
Complimentary live webinars, and document customization services.
The Dye & Durham commitment
To continually advance the practice of real estate law through new technology and ongoing innovation. Contact us to discuss the best Unity®Practice Management package for your office.
Contact us
CONTACT US
OR BOOK A DEMO
A demonstration is provided by one of our Executive Managers, either at your office or live over the internet, and typically takes about one hour.
Demonstrations are provided at no cost to those interested in purchasing our software, to show the capabilities and benefits of the programs, and to provide an introduction to their use.